Summary:
A French SME designs and synthesizes optimized peptides or small proteins and proposes peptides libraries. It offers its expertise in chemical synthesis, purification, characterization and labelling of peptides, stability and solubility studies, impurity characterization, design and synthesis of analogues, quality assurance analysis and grafting of peptides on nanoparticles and surfaces. The company is looking for partners through manufacturing or research cooperation agreements.
Reference: TOFR20200212001
Country: France
Submitted: 22. 5. 2020
Keywords
Technology: Analytical Chemistry; Protein Engineering; Micro- and Nanotechnology related to Biological sciences; Biopolymers
Market: Monoclonal Antibodies and Hybridomas; Enzymology/Protein Engineering/Fermentation; Molecular diagnosis; Drug delivery and other equipment; Pharmaceuticals/fine chemicals
NACE: Research and experimental development on biotechnology
---
Technologické nabídky a poptávky zpracovává BIC Plzeň, partner sítě Enterprise Europe Network.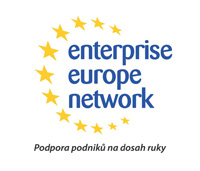 ---