Summary:
A French Technology Transfer Office (TTO) offers a new adjuvant which improves therapeutic vaccination and more precisely the vaccines' immune response thanks to a patented micro-particle containing a new liposome.
The French TTO is looking for interested pharmacology corporates or biotechnology SMEs, either for a licensing agreement or a technical cooperation agreement.
Reference: TOFR20180315001
Country: France
Submitted: 19. 8. 2019
Keywords
Technology: Human vaccines; Pharmaceutical Products / Drugs; Cellular and Molecular Biology; Protein Engineering; Microbiology
Market: Cellular and Molecular Biology; Microbiology; Therapeutic services; Gynaecology; Anatomy, Pathology, Immunology, Physiology;
NACE: Research and experimental development on biotechnology
---
Technologické nabídky a poptávky zpracovává BIC Plzeň, partner sítě Enterprise Europe Network.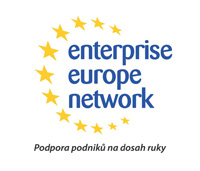 ---