Summary:
A Korean company expertise in manufacturing PNA (Peptide Nucleic Acid)-based genetic detection-related products and possess its original technology.
The company is currently seeking partners interested in cooperation under the commercial agreement with technical assistance, license agreement, or technical cooperation. The company produces various molecular diagnostic products for oncology and detection of infectious diseases and have been supplying products as clinical use for many years.
Reference: TOKR20200730001
Country: South Korea
Submitted: 6. 11. 2020
Keywords
Technology: Diagnostics, Diagnosis; Medical Technology / Biomedical Engineering; In vitro Testing, Trials.
Market: In vitro Testing, Trials; In-vitro diagnostics; Molecular diagnosis; Diagnostic equipment.
NACE: -
---
Technologické nabídky a poptávky zpracovává BIC Plzeň, partner sítě Enterprise Europe Network.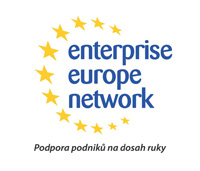 ---