Summary:
A Slovenian research institute has developed a novel approach for reaching highly effective antibacterial action in a human- and environmentally- friendly way using active gold. The technology can be used for the formation of implants in orthopaedics, dentistry, plastic surgery, for antibacterial protection in first-aid material, in cosmetics for hygiene etc. The institute is looking for partners interested in a licensing agreement or research cooperation agreement.
Reference: TOSI20190415001
Country: Slovenia
Submitted: 23. 9. 2019
Keywords
Technology: Ceramic Materials and Powders; Metals and Alloys; Nanomaterials; Virus, Virology/Antibiotics/Bacteriology; Medical Biomaterials
Market: Microbiology; Surgical implants; Surgical instrumentation and equipment; Pharmaceuticals/fine chemicals; Food and feed ingredients
NACE: Other research and experimental development on natural sciences and engineering
---
Technologické nabídky a poptávky zpracovává BIC Plzeň, partner sítě Enterprise Europe Network.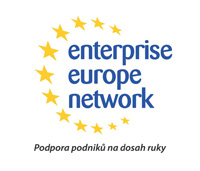 ---