Summary:
A Singapore institute of higher learning has developed a world-first clinically effective and pain-free treatment of pathological scars using topical small interfering RNA (siRNA) microneedles. This patented technology comprises of a dissolvable microneedle containing activated siRNA for scar treatment. The team is currently working towards clinical trials.
Reference: TOSG20210201001
Country: Singapore
Submitted: 23. 4. 2021
Keywords
Technology: Medical Technology / Biomedical Engineering; Pharmaceutical Products / Drugs.
Market: Other medical/health related (not elsewhere classified); Health and beauty aids.
NACE: -
---
Technologické nabídky a poptávky zpracovává BIC Plzeň, partner sítě Enterprise Europe Network.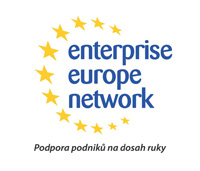 ---