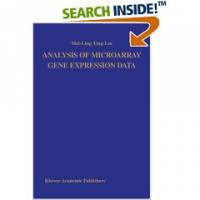 Authors: Mei-Ling Ting Lee
Publishing: Kluwer Academic Publishers
Published: 2004

After genomic sequencing, microarray technology has emerged as a widely used platform for genomic studies in the life sciences. Microarray technology provides a systematic way to survey DNA and RNA variation. With the abundance of data produced from microarray studies, however, the ultimate impact of the studies on biology will depend heavily on data mining and statistical analysis. The contribution of this book is to provide readers with an integrated presentation of various topics on analyzing microarray data.
Odkazy: