Summary:
A German university offers lansoprazole sulfide as a drug to treat tuberculosis. The new drug is also active against multidrug-resistant tuberculosis. It has been tested in-vitro and in-vivo. Partners from the pharmaceutical industry are sought for licensing agreements.
Reference: TODE20180328002
Country: Germany
Submitted: 23. 7. 2018
Keywords
Technology: Pharmaceutics, Gene - DNA Therapy, Pharmaceutical Products / Drugs
Market: Therapeutic, Pharmaceuticals/fine chemicals
NACE: -
---
Technologické nabídky a poptávky zpracovává BIC Plzeň, partner sítě Enterprise Europe Network.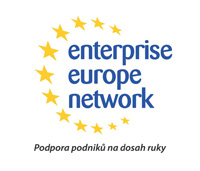 ---