Summary:
A Spanish university has modified several phage proteins (Poll-N and UK-C) that have high specificity against Escherichia coli (E. coli), but not against other Gram-negative bacteria. They could be used in the case of contaminated food, cosmetics or water, or even in the treatment of diseases (infections) caused by E. coli. Biotechnological or pharmaceutical companies interested in the commercial exploitation of the technology through license and/or technical cooperation agreements are sought.
Reference: TOES20200113001
Country: Spain
Submitted: 17. 2. 2020
Keywords
Technology: Virus, Virology/Antibiotics/Bacteriology; Cellular and Molecular Biology
Market: Cellular and Molecular Biology; Genetic Engineering; Anatomy, Pathology, Immunology, Physiology; Pharmaceuticals/fine chemicals
NACE: Research and experimental development on biotechnology; Other research and experimental development on natural sciences and engineering; Tertiary education
---
Technologické nabídky a poptávky zpracovává BIC Plzeň, partner sítě Enterprise Europe Network.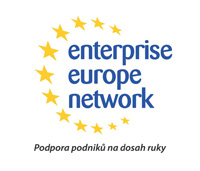 ---