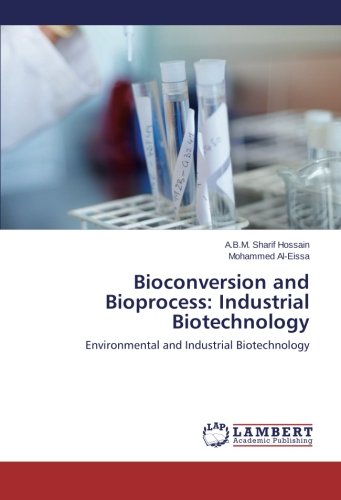 Authors: A.B.M. Sharif Hossain, Mohammed Al-Eissa
Publishing: LAP LAMBERT Academic Publishing
Published: 2013

Innovation in research and study is a significant key factor in the age of modern technologies. With view to this, we have published this manuscript that would be helpful to the researchers and research students to achieve innovative idea. Biomass is biodegradable, sustainable, less CO2, CO, SOx, HC and NOX emissions sources as well as renewable and outstanding energy resource for the creation of steam and electricity, transportation fuel, manufacturing industry and solvent in the laboratory. Biomass based products can also be used in the pharmaceutical, biomedical and cosmetic industries as biomaterials like bioethanol, biofuel, biopolymer bioplastic) and bio-plastic bone joint screw and execessories using bioconversion and bioprocess like fermentation and transesterification process. In our study, we have discussed the innovative bioelectricity generation from bioethanol derived from fruit biomass. The possible means for bioelectricity generation are mentioned from fresh water algae, microalgae, marine algae, waste oil, olive, dates fruit biomass and animal (chicken, camel etc.) fat biomass based biofuel like biodiesel and bioethanol, and biomaterials using bioprocess technology.
Odkazy: