Summary:
A company from Latvia involved in bioreactor development and manufacturing in industrial scale for various applications offers a technology and bioreactors for bioleaching - metal extraction from ores through the use of living organisms. The company is offering commercial agreement with technical assistance. The desired cooperation partner can be SME involved in mining industry or R&D unit interested in development of new products and/or applications.
Reference: TOLV20190925002
Country: Latvia
Submitted: 14. 2. 2020
Keywords
Technology: Mining Technologies; Extraction; Biochemistry / Biophysics; Bioprocesses; Rare Earths Metals Treatment
Market: Other industrial equipment and machinery; Mining (non-energy related)
NACE: Manufacture of other special-purpose machinery n.e.c.
---
Technologické nabídky a poptávky zpracovává BIC Plzeň, partner sítě Enterprise Europe Network.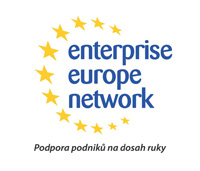 ---