Summary:
A Czech research centre is looking to join a consortium within a European research project. The research team can contribute their expertise in the field of biomaterials. Research cooperation agreement is envisaged.
Reference: TOCZ20190802002
Country: Czechia
Submitted: 27. 12. 2019
Keywords
Technology: Medical Biomaterials; Micro- and Nanotechnology related to Biological sciences
Market: Surgical implants
NACE: -
---
Technologické nabídky a poptávky zpracovává BIC Plzeň, partner sítě Enterprise Europe Network.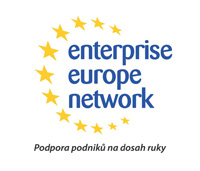 ---