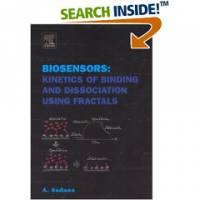 Authors: Ajit Sadana
Publishing: Elsevier Science
Published: 2003

Text provides the kinetic basis for the applications of biosensors in a wide variety of areas, each covered under a separate chapter. Focuses on the kinetics of binding and dissociation, and its importance in the whole biosensor operation. For graduate students, senior undergraduate students, and researchers. Includes index and references.
Odkazy: