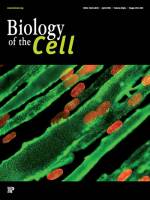 Biology of the Cell publishes original research articles and reviews on all aspects of cellular and molecular biology and cell physiology, e.g. structure-function relationships with respect to basic cell and tissue functions, development, neurobiology, immunology, microbiology and protistology, and plant biology.
---
Source:
http://onlinelibrary.wiley.com/journal/10.1111/(ISSN)1768-322X
ISSN:
1768-322X
Publisher:
John Wiley & Sons, Inc.
Published:
1988-
Updated:
5.12.2012