Summary:
An Italian SME, specialised in additive manufacturing, has developed a way to manufacture highly detailed and realistic 3D printed models of human organs.
The technique is based on a combination of technologies and materials to realize soft and hard tissues, enabling the surgeons to better plan therapeutic approaches, reduce operation time and costs, and increase the success chances of operations.
The company is looking for partnership under research cooperation agreement.
Reference: TOIT20200508001
Country: Italy
Submitted: 17. 7. 2020
Keywords
Technology: 3D printing; Composite materials; Plastics, Polymers
Market: Other diagnostic; Other therapeutic (including defibrillators); Surgical instrumentation and equipment; Handicap aids
NACE: -
---
Technologické nabídky a poptávky zpracovává BIC Plzeň, partner sítě Enterprise Europe Network.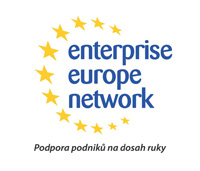 ---