Summary:
A Ukrainian scientific institute has developed a complex microbial preparation for plant productivity increasing based on nitrogen fixing and phosphate mobilizing bacteria. The preparation stimulates plant growth, development, and protects against the influence of stress factors, phytopathogenes and phytophages. The institute is interested in cooperation with bio-factories, and enterprises that specialize in the production of microbial biopreparations in the form of license agreements.
Reference: TOUA20190329001
Country: Ukraine
Submitted: 13. 9. 2019
Keywords
Technology: Microbiology; Fermentation; Bioprocesses; Crop Production; Micro- and Nanotechnology related to agriculture
Market: Microbiology; Plant health; Agriculture, Forestry, Fishing, Animal Husbandry & Related Products
NACE: Research and experimental development on biotechnology; Other research and experimental development on natural sciences and engineering
---
Technologické nabídky a poptávky zpracovává BIC Plzeň, partner sítě Enterprise Europe Network.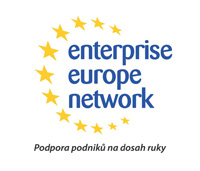 ---