About EKOTECH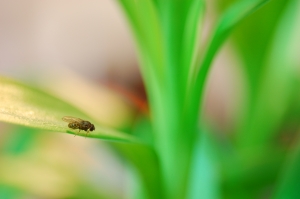 The aim is to educate eco-experts able to develop new biotechnologies, to assess their risks, and conscientiously recommend the scope and manner of their deployment. Maximal attention will be paid to biotechnologies allowing long-term intensive exploitation of the ecosystem without damaging the environment. The education of experts will be accomplished through a multidisciplinary course focusing on the methods; Lectures highlighting the advances in biotechnology and the current problems of their development and implementation will supplement practical training.
Following courses are available for the summer term:
Transgenesis and its application in plants
Physical methods in ecology - System analysis of fluxes of energy and matter in ecosystem
Physical methods in ecology - Chlorophyll fluorescence in vivo
Modern methods in circadian biology
Spectroscopy - Stable isotopes in biology and ecology
Syllabi of the courses are available here.
Courses will be finished by written or oral tests. In order to obtain a certificate of graduation of the course (in Czech and English language), it is necessary to pass a minimum of two courses. In addition to certificate, graduates may obtain also:
credits in the doctoral program for each completed course
allowance for attendance at some scientific conference in the EU
If you are interested, please fill out the application.
Contact: Ing. Tereza Veselá, tereza.vesela(at)bc.cas.cz, +420 387 775 504
---
Source: http://www.bc.cas.cz/en/EKOTECH/
Photo: http://www.sxc.hu/
Author: Ad
---