Summary:
German-Sino SME provides all-in-one R&D /commercialisation services and biocatalytic solutions via an enzymatic, microbial platform technology. It leads to major time savings, state of the art high ; consistency. They look for industrial/academic partners from chemical, pharma, food, home care, material industry for R&D cooperation, e.g. new synthetic routes to speciality/fine/pharmaceutical chemicals
Reference: TODE20190423002
Country: Germany
Submitted: 11. 10. 2019
Keywords
Technology: Enzyme Technology; Protein Engineering; Bioinformatics; Fermentation; Bioprocesses
Market: Enzymology/Protein Engineering/Fermentation; Microbiology; Pharmaceuticals/fine chemicals; Other speciality chemicals; Agricultural chemicals
NACE: Research and experimental development on biotechnology
---
Technologické nabídky a poptávky zpracovává BIC Plzeň, partner sítě Enterprise Europe Network.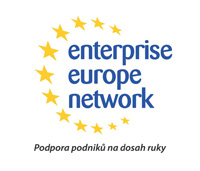 ---