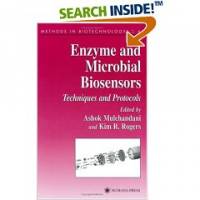 Authors: Ashok Mulchandani, Kim R. Rogers
Publishing: Humana Press
Published: 1998

Univ. of California, Riverside. One of two volumes of Protocols and Techniques in Biosensors. Describes a variety of transduction technologies that have been interfaced to enzymes and microorganisms. Modified-outline format. Halftone illustrations, graphs, and tables. Companion volume: Affinity Biosensors, by Kim Rogers.
Odkazy: