Summary:
Czech university developed natural organic- inorganic filler at a low volume of 1.0 phr (parts per 100 parts of resin) that, when integrated in epoxy resin, can decrease coefficient of friction by 10 % and increase the wear resistance of a filled epoxy resin up to 75 %. The university would like to cooperate with a manufacturer of leveling materials, cements, polymer concrete compositions based on licence agreement.
Reference: TOCZ20181122001
Country: Czech Republic
Submitted: 8. 3. 2018
Keywords
Technology: Materials, components and systems for construction, Adhesives, Building materials, Composite materials, Biobased materials.
Market: Coatings and adhesives manufactures, Speciality/performance materials: producers and fabricators
NACE: Construction of residential and non-residential buildings, Floor and wall covering, Other building completion and finishing
---
Technologické nabídky a poptávky zpracovává BIC Plzeň, partner sítě Enterprise Europe Network.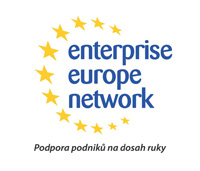 ---