When research into mRNA vaccines was ramped up and they were thrust into the spotlight in the relentless fight against COVID-19, speculation began as to how the innovations could impact other areas of medicine.
Now, another large milestone has been reached to that end, with the first patient in the Phase II trial of the BioNTech mRNA cancer vaccine receiving their first dose. The BNT111 treatment will be combined with an existing immunotherapy drug and aims to combat a specific type of advanced melanoma.
The trial is open-label (meaning both the researchers and participants know which is control and which is experimental) and randomized, involving 120 patients. It will evaluate the overall response rate of BNT11 when used in partnership with cemiplimab (brand name Libtayo), as well as duration and safety of the treatment. Riding off of promising results from the Phase I trial, hopes are high that the treatment will elicit a strong and safe antibody response.
"Our vision is to harness the power of the immune system against cancer and infectious diseases. We were able to demonstrate the potential of mRNA vaccines in addressing COVID-19. We must not forget, that cancer is also a global health threat, even worse than the current pandemic," said Özlem Türeci, M.D., Co-founder and Chief Medical Officer of BioNTech, in a statement.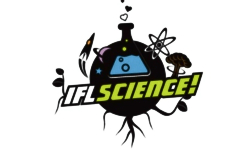 ---