Summary:
A Singapore research institution has developed an Optical Immunoassay Iridovirus Detection Kit for rapid on-site diagnosis of fish disease.  This kit will be useful in marine farm biosecurity risk management and will help reduce the mortality rate of freshwater aquatic animals.
The institution is seeking industry partners (SMEs of any sizes or MNEs) in the agriculture and fishing sectors for licensing partnerships.
Reference: TOSG20181121002
Country: Singapore
Submitted: 5. 4. 2018
Keywords
Technology: Aquaculture; Fish / Fisheries / Fishing Technology
Market: Agriculture, Forestry, Fishing, Animal Husbandry & Related Products
NACE: Marine aquaculture; Freshwater aquaculture
---
Technologické nabídky a poptávky zpracovává BIC Plzeň, partner sítě Enterprise Europe Network.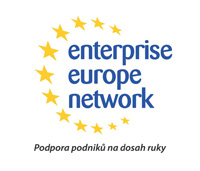 ---