Summary:
Italian bio-informatics SME offers a system for RiboNucleicAcid RNA-seq analysis of different grapevine genome cultivars. It's a knowledge base implementing a set of bioinformatics tools for the analysis of grapevine genomes, focused to improve knowledge of its varieties on adaptability to different climatic conditions, phenological phases, diseases, geographic locations. Wine producers, agriculture farm, agro-industry firm partners are sought for technical cooperation and/or license agreement.
Reference: TOIT20190513001
Country: Italy
Submitted: 18. 10. 2019
Keywords
Technology: Bioinformatics; Gene Expression, Proteome Research; Biocontrol; Crop Production; Pesticides
Market: Bioinformatics; Plant health; Wine and liquors
NACE: -
---
Technologické nabídky a poptávky zpracovává BIC Plzeň, partner sítě Enterprise Europe Network.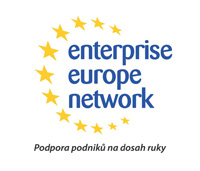 ---