Summary:
A Spanish research institution has developed a lipid gel composed exclusively of combination of lipids in high diluted conditions, without the need of gelling surfactants or polymers, thus avoiding irritation or adverse responses in medical applications. Its composition enhances biocompatibility and favours drug delivery, especially at topical, mucosal and ocular levels. Companies interested in patent licensing and research collaboration for the development of its applications are sought.
Reference: TOES20200402001
Country: Spain
Submitted: 5. 6. 2020
Keywords
Technology: Medical Research; Pharmaceutical Products / Drugs; Biochemistry / Biophysics
Market: Drug delivery and other equipment; Health and beauty aids
NACE: Research and experimental development on biotechnology
---
Technologické nabídky a poptávky zpracovává BIC Plzeň, partner sítě Enterprise Europe Network.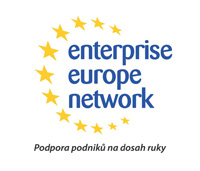 ---