Summary:
A German University has developed synthesized short peptides that show high inverse agonist potency towards the ghrelin receptor, which is useful in the treatment of feeding-related disorders, such as obesity. The endogenous ligand ghrelin is the only known orexigenic gastrointestinal peptide and plays a central role in the regulation of appetite and energy homeostasis. The university is looking for partners from industry for further R&D and license agreements.
Reference: TODE20190305002
Country: Germany
Submitted: 16. 8. 2019
Keywords
Technology: Protein Engineering; Genetic Engineering; Microbiology
Market: Population genetics; Therapeutic services
NACE: Research and experimental development on biotechnology
---
Technologické nabídky a poptávky zpracovává BIC Plzeň, partner sítě Enterprise Europe Network.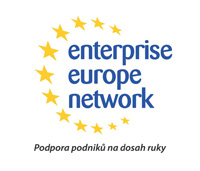 ---