Summary:
A company based in Luxembourg is looking for a partner able to provide nanoparticles technology to be added to paints, to prevent the adherence of organisms in aquatic environment. The company is looking for research or technical cooperation agreement.
Reference: TRLU20181005001
Country: Luxembourg
Submitted: 19. 12. 2018
Keywords
Technology: Biobased materials; Carbon nanotubes; Nanomaterials
Market: Speciality/performance chemicals
---
Technologické nabídky a poptávky zpracovává BIC Plzeň, partner sítě Enterprise Europe Network.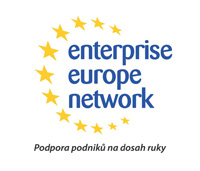 ---