Summary:
A Spanish biotechnology company has developed an in vitro platform to test ingredients or novel cosmetic formulations. The company offers competitive prices and quality service. They are looking for companies or research groups in the cosmetic fields with whom to establish services agreements or technical cooperation agreements.
Reference: TOES20181219001
Country: Spain
Submitted: 17. 5. 2019
Keywords
Technology: Pharmaceutical Products / Drugs; Biochemistry / Biophysics; Protein Engineering
Market: Other clinical medicine; Pharmaceuticals/fine chemicals; Health and beauty aids
NACE: Research and experimental development on biotechnology
---
Technologické nabídky a poptávky zpracovává BIC Plzeň, partner sítě Enterprise Europe Network.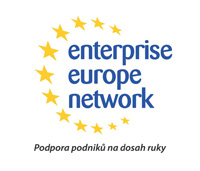 ---