Summary:
A German company developed a new competitive membrane module for membrane bioreactors (MBR). Advantages include low energy requirements, long lifetime and low manufacturing costs. Licensees from the wastewater sector interested in commercialization are sought as well as partners for technical cooperation to realize demonstration projects or joint venture partners. There is furthermore an interest in research co-operation.
Reference: TODE20181018002
Country: Germany
Submitted: 5. 12. 2018
Keywords
Technology: Filtration and Membrane Processes, Industrial Water Treatment, Municipal Water Treatment
Market: Water treatment equipment and waste disposal systems, Water, sewerage, chemical and solid waste treatment plants
NACE: -
---
Technologické nabídky a poptávky zpracovává BIC Plzeň, partner sítě Enterprise Europe Network.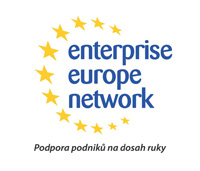 ---