Summary:
Biology and biotechnology department of an Italian University developed an efficient system to produce recombinant proteins in mammalian cells in culture to be used as drugs or for structural biology studies.
The company is looking for pharmaceutical companies, universities and research centers, under a  technical cooperation and service agreement.
Reference: TOIT20190521001
Country: Italy
Submitted: 14. 10. 2019
Keywords
Technology: Cellular and Molecular Biology; Protein Engineering; In vitro Testing, Trials; Microbiology; Molecular design
Market: Industrial genetic engineering applications; Medical genetic engineering applications; Other recombinant DNA; Other Genetic Engineering
NACE: -
---
Technologické nabídky a poptávky zpracovává BIC Plzeň, partner sítě Enterprise Europe Network.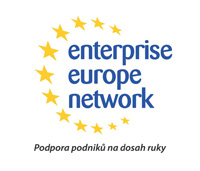 ---