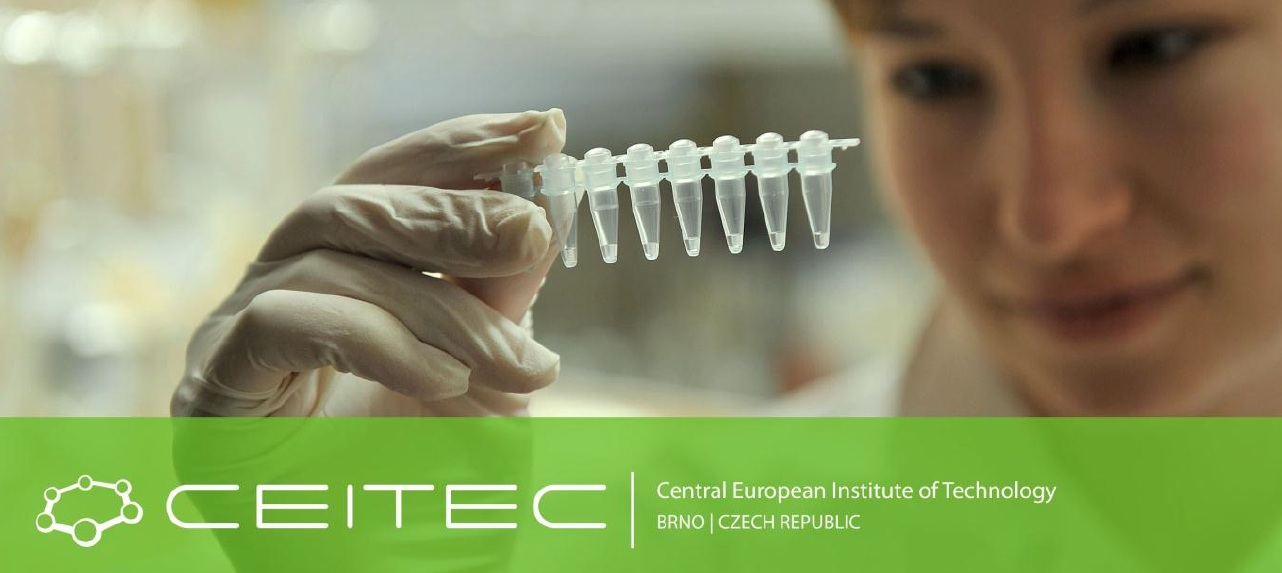 We are looking for a motivated young scientist, who will participate in projects focused on Effects of anticancer drugs on telomeric complexes within a young dynamic research team.
The group of Chromatin Molecular Complexes at CEITEC is interested in the molecular mechanisms underlying human telomere maintenance and their role in whole chromosome stability. The studies include characterization of nucleoprotein composition at telomeres and detailed analysis of interactions between human telomere components and drug molecules by quantitative methods such as fluorescence spectroscopy and advanced fluorescence microscopy. These methods are combined with molecular biology approaches for functional analysis of higher complexes taking part in controlled cell aging and carcinogenesis. One of the research objectives is to find small molecule compounds that interfere with telomere complex assembly in order to identify potential targets for supportive anticancer therapy.
The newly founded CEITEC institute is equipped with state-of-the-art instrumentation in diverse areas ranging from nanotechnology and biophysics to cell biology, e.g. confocal laser scanning microscopy, atomic force microscopy, fluorescence anisotropy, surface plasmon resonance, and electron microscopy.
What we expect
Ph.D. studies in biological or chemical sciences completed from 28. 3. 2008 to 30. 9. 2012
good knowledge of English language (FCE or equivalent level)
publications in journals with IF (verifiable by WoS)
educational abilities to supervise theses of diploma and postgraduate students
interest in the research group program and its development
experience with protein expression systems and small molecule drug research
What we offer
excellent conditions for personal and professional development
work in young perspective team with successful international collaborations
3 month training stays in laboratories abroad
modern facilities and instrumentation within newly built laboratories
membership in respected and successful scientific institution
motivating salary and other benefits (coverage of travel costs connected with the project, high-end personal electronics, meal tickets)
The position is initially funded for 30 months and is open also for candidates who received their Ph.D. outside the Czech Republic. The salary will be at competitive host country level. The planned beginning of the employment is 1st October 2012. Please send applications with including CV, list of publications, cover letter - in Czech or English language till 6th September 2012, 11:00 a.m. to Ing. Ivana Muzikova, Institute of Biophysics AS CR, v.v.i. , Kralovopolska 135, 612 65 Brno. The envelope should be marked: "DO NOT OPEN - postdoctoral application". In parallel, please send all documents electronically to: hofr@sci.muni.cz.
Share this article:
---
Source: http://www.ceitec.eu/new-position-postdoctorial-junior-researcher/
Photo: www.ceitec.eu
Author: Ad
---