Summary:
The Korean SME has developed Trans-Dermal Drug Delivery System. It is a new injection system for cosmetic procedures and it was developed to deliver very small amounts of liquid drugs at the right depth of the dermis layer more effectively for the purpose of addressing the signs of aging. The company is looking for partners interested in the development of pharmaceuticals or medical device company under commercial, license and technical cooperation agreement.
Reference: TOKR20181024001
Country: South Korea
Submitted: 1. 3. 2018
Keywords
Technology: Medical Technology / Biomedical Engineering, Stem cell Technologies, Medical Furniture
Market: Other medical/health related (not elsewhere classified)
NACE: -
---
Technologické nabídky a poptávky zpracovává BIC Plzeň, partner sítě Enterprise Europe Network.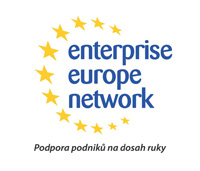 ---