Summary:
A Spanish university has developed a new enzyme delivery system  for the treatment of Lysosomal Storage Diseases. The system has exhibited a great capacity to immobilize and transport different enzymes used in enzyme replacement therapies (ERTs) reducing the dose of enzymes used in ERTs treatments. As a result, the stays at the hospitals and the side effects can also be reduced. The university is looking for license agreements with pharmaceutical companies interested in this technology.
Reference: TOES20181107001
Country: Spain
Submitted: 22. 3. 2018
Keywords
Technology: Pharmaceutical Products / Drugs
Market: Drug delivery and other equipment
NACE: -
---
Technologické nabídky a poptávky zpracovává BIC Plzeň, partner sítě Enterprise Europe Network.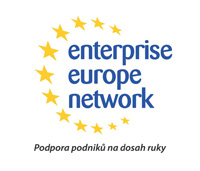 ---