Summary:
A Spanish engineering company has developed a new low-carbon system for producing hydrogen, mainly based on production of H2-gas, from liquid or liquefied organic bio and non-biodegradable waste, to be transformed into electricity through cogeneration or to obtain a pure H2 by purification techniques. Industrial partners are sought for commercial agreement with technical assistance.
Reference: TOES20171204001
Country: Spain
Submitted: 12. 3. 2018
Keywords
Technology: Hydrogen production, Energy from wastewater, Waste to energy - other
Market: Combined heat and power (co-generation), Other alternative energy
NACE: -
---
Technologické nabídky a poptávky zpracovává BIC Plzeň, partner sítě Enterprise Europe Network.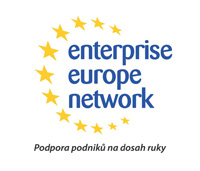 ---