Summary:
A Belgian multinational active in consumer goods is looking for products or technologies already on the market which do not require the use of any chemical and are able to fight against insects that may be present in the home. The solutions have to therefore be safe to people and pets. Industrial partners or academia are sought for license agreement or technical cooperation agreement with the large account. 
Reference: TRBE20170828001 
Country: Belgium 
Submitted: 3. 11. 2017 
Keywords
Technology: Biobased materials, Care-Hygiene-Beauty, Protection against intoxication, Ecology 
Market: Other medical/health related (not elsewhere classified), Drug stores, Other consumer products 
NACE: Manufacture of soap and detergents, cleaning and polishing preparations, perfumes and toilet preparations
---
Technologické nabídky a poptávky zpracovává BIC Plzeň, partner sítě Enterprise Europe Network.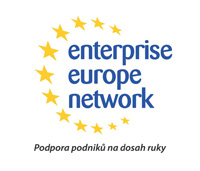 ---