Summary:
Researchers from a Spanish University and a Public Health Institution have developed a new biomaterial for tissue engineering that uses decellularized sturgeon cartilage. This cartilage offers biocompatibility and shows great potential in vivo for the replacement of tissues that require long-term structural stability, such as the bone, cornea or, especially, cartilage. The researchers are looking for companies interested in a license agreement of the patented technology.
Reference: TOES20201203001
Country: Spain
Submitted: 12. 2. 2021
Keywords
Technology: Gerontology and Geriatrics; Medical Technology / Biomedical Engineering; Medical Biomaterials.
Market: Therapeutic services; Surgical implants; Geriatrics; Orthopaedics; Environmental Medicine, Social Medicine, Sports Medicine.
NACE: -
---
Technologické nabídky a poptávky zpracovává BIC Plzeň, partner sítě Enterprise Europe Network.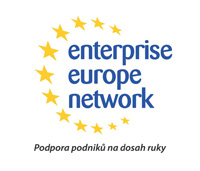 ---