Summary:
A team of Romanian researchers has developed novel materials used for preparing the osteoconductive coatings in mono and bilayer structures. Designed for biomedical applications, the novel materials represent an innovative solution to increase the service life of load bearing implants. The innovative osteoconductive coatings are lab tested. The Romanian team is now looking for SMEs, universities and research centres for further development possibilities based on a research cooperation agreement.
Reference: TORO20181109001
Country: Romania
Submitted: 22. 2. 2018
Keywords
Technology: Medical Biomaterials
Market: Surgical implants, Orthopaedics, Other medical/health related (not elsewhere classified), Coatings and adhesives manufactures
NACE: Other research and experimental development on natural sciences and engineering
---
Technologické nabídky a poptávky zpracovává BIC Plzeň, partner sítě Enterprise Europe Network.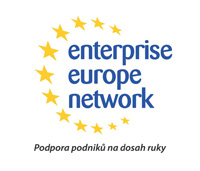 ---