Summary:
A large UK manufacturer of soft drinks is searching for completely novel ways of giving drinks sweetness whilst being natural and low calories. Innovation is also sought in the field of consumer acceptance and perception. Industry and academia developing such solutions, including those in early stage, are sought for technical cooperation, licensing, and commercial agreements with technical assistance.
Reference: TRUK20171013001
Country: UK
Submitted: 18. 12. 2017
Keywords
Technology: Drink Technology, Food Additives/Ingredients/Functional Food, Food Processing
Market: Soft drinks and bottling plants
NACE: Manufacture of soft drinks; production of mineral waters and other bottled waters
---
Technologické nabídky a poptávky zpracovává BIC Plzeň, partner sítě Enterprise Europe Network.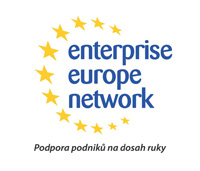 ---