Summary:
A German company specialised in viscose specialty fibres is looking for partners who distribute suitable porous materials, preferably particles, to produce cellulosic viscose fibres with superior mechanical and chemical properties for applications in functional apparel textiles, technical nonwovens, hygiene products and specialty papers. Technical cooperation agreements are sought.
Reference: TRDE20181213001
Country: Germany
Submitted: 26. 4. 2019
Keywords
Technology: Composite materials; Paper technology; Advanced Textile Materials; Biobased materials; Hybrid materials
Market: Other speciality materials; Other chemicals and materials (not elsewhere classified)
NACE: Other manufacturing n.e.c.
---
Technologické nabídky a poptávky zpracovává BIC Plzeň, partner sítě Enterprise Europe Network.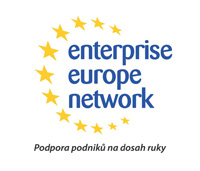 ---