Summary:
A German university has succeeded in modifying a molecule in a way to effectively promote the osseointegration of implants. It is known that a posttranslational modified amino acid L-3,4-dihydroxyphenylalanine (DOPA), found in proteins secreted by the blue mussel (Mytilus edulis), can bind to the oxidized surface of titanium without previous chemical treatment. The university is looking for partners from industry for further technical research (Joint Venture) and for license agreements.
Reference: TODE20190305001
Country: Germany
Submitted: 12. 8. 2019
Keywords
Technology: Medical Technology / Biomedical Engineering; Surgery; Physiotherapy, Orthopaedic Technology; Medical Biomaterials
Market: Enzymology/Protein Engineering/Fermentation; Surgical implants
NACE: Research and experimental development on biotechnology
---
Technologické nabídky a poptávky zpracovává BIC Plzeň, partner sítě Enterprise Europe Network.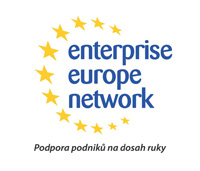 ---