Summary:
A Spanish Research Public Organization has developed a peptide capable of inhibiting the signaling of Interleukin 13 mediated by interleukin 13 receptor The peptide alone or within a nanoparticle or virus-like particles can be used in a pharmaceutical composition for the treatment of pathologies in which it is overexpressed: control of metastasis of colon cancer and other tumors (i.e glioblastoma), asthma, atopic dermatitis or fibrosis. Industrial partners are being sought for licence agreement.
Reference: TOES20180117001
Country: Spain
Submitted: 30. 7. 2018
Keywords
Technology: Cytology, Cancerology, Oncology; Medical Research, Pharmaceutical Products / Drugs
Market: Pulmonary medicine, Oncology
NACE: Research and experimental development on biotechnology
---
Technologické nabídky a poptávky zpracovává BIC Plzeň, partner sítě Enterprise Europe Network.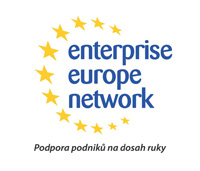 ---