Summary:
A project group composed by some Northern Italian professionals working in different sectors designed a device capable of performing a first diagnostic blood, urine, phonocardiogram, eye fundus and audiometric exams for humans and animals, thanks to special computer applications on Smartphones. A patent application has been filed and companies that have an interest in the licence, development and marketing of this technology are being sought.
Reference: TOIT20190930001
Country: Italy
Submitted: 17. 1. 2020
Keywords
Technology: Diagnostics, Diagnosis
Market: In-vitro diagnostics; Other diagnostic
NACE: General medical practice activities
---
Technologické nabídky a poptávky zpracovává BIC Plzeň, partner sítě Enterprise Europe Network.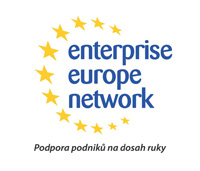 ---