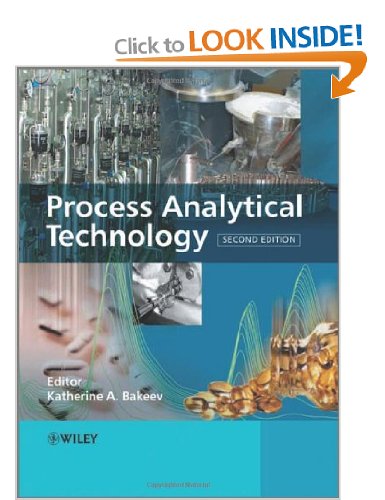 Authors: Katherine A. Bakeev
Publishing: Wiley-Blackwell
Published: 2010

Process Analytical Technology explores the concepts of this technology and its application in the chemical and pharmaceutical industry from the point of view of the analytical chemist. In this new edition all of the original chapters have been updated and revised, and new chapters covering the important topics of sampling, NMR, fluorescence, and acoustic chemometrics have been added. It is relevant for chemists, chemical and process engineers, and analytical chemists working on process development, scale–up and production in the pharmaceutical, fine and specialty chemicals industries.
Odkazy: