Summary:
A non-profit Spanish research institute from Madrid has developed a family of both flexible and rigid polymer coatings, in which fluorescent proteins (FPs) and enzymes are easily introduced as well as a dehydration process further transform the coatings into a rubber/rigid material without chemical cross-linking. The cooperation types are license and research cooperation agreements.
Reference: TOES20190702003
Country: Spain
Submitted: 13. 12. 2019
Keywords
Technology: Hybrid materials; Biobased Materials
Market: Pharmaceuticals/fine chemicals; Other medical/health related (not elsewhere classified); Photovoltaics; Polymer (plastics) materials
NACE: Other research and experimental development on natural sciences and engineering
---
Technologické nabídky a poptávky zpracovává BIC Plzeň, partner sítě Enterprise Europe Network.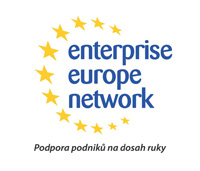 ---