Summary:
In the frame of a new product development, a Brussels-based R&D company specialized in the development of ecological devices trapping domestic pests is looking for non toxic a hot-melt glue with a high-tack adhesive adapted to different insect species. The glues will be tested on different insect species. The SME seeks commercial agreement with technical support to spread the glue on specific materials (cardboard/plastics).
Reference: TRBE20181107001
Country: Belgium
Submitted: 21. 6. 2019
Keywords
Technology: Pharmaceutical Products / Drugs; Microbiology; Biobased high-performance materials; Food Microbiology / Toxicology / Quality Control; Ecology
Market: Allergy research; Other medical/health related (not elsewhere classified); Health and beauty aids; Other consumer products
NACE: -
---
Technologické nabídky a poptávky zpracovává BIC Plzeň, partner sítě Enterprise Europe Network.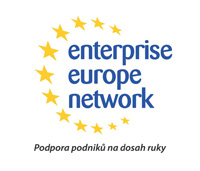 ---