Gothenburg, Sweden
December, 5 - 9, 2011


TATAA Biocenter has given courses in real-time qPCR since 2001 and is today the leading hands-on training organization in real-time PCR and molecular diagnostics in Europe. As we try to develop our course program all the time and keep it up to date with new technologies we continuously add new course modules. You can for example find courses in High Resolution Melting (HRM), Multiplex PCR, Immuno-qPCR and the MIQE guidelines. Our highly appreciated courses are suitable for researchers, technicians, post-graduate students or anyone that wants to learn more about real-time PCR and real-time PCR related technologies. Most of our courses have both theoretical and practical parts where the participants get to do experiments themselves under experienced supervision. Different course modules are available at different occasion and you may take a full week course or just a single course module.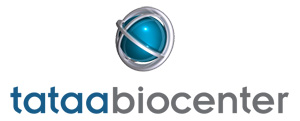 3 days Hands-on qPCR
This introductory course consists of a theoretical part and a practical part where participants get to do qPCR experiments by themselves under experienced supervision. This course also contains practical part where the participants get to perform the extraction steps as well as optimization of RT. In the end there will be a time for discussions.
2 days Experimental design and statistical data analysis for qPCR
This is a comprehensive course teaching the basics of statistics including the most common methods to analyze univariate as well as multivariate qPCR. The course includes extensive computer based exercises. The two-days course covers the most of the same prinicples as the three-day analysis course but less comprehensive and with less practical excercises.
More: http://www.tataa.com/Courses/Courses.html
Share this article: