When a disease outbreak is confirmed, it's a race against time to track the source of infection and control its spread. Technology that can sequence a bacterial genome within a few days has proved crucial after being successfully used to track an outbreak last year.
On 15 July 2011, a 43-year-old woman was discharged from the 243-bed National Institutes of Health (NIH) Clinical Center – a research hospital in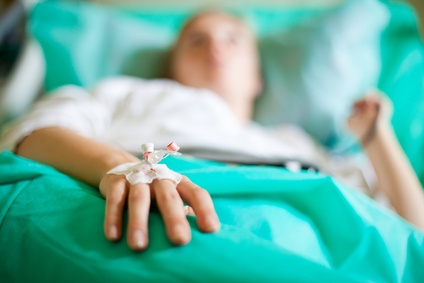 Bethesda, Maryland – following treatment for a drug-resistant strain of Klebsiella pneumoniae. Three weeks later, despite a rigorous quarantine procedure, hospital staff discovered a second case.
But the traditional technique for genetic fingerprinting, known as pulsed-field gel electrophoresis (PFGE), was unable to distinguish between the strains in the two confirmed cases. The technique was too crude, says Tara Palmore, deputy hospital epidemiologist at the NIH Clinical Center. Even if the two strains had been acquired on different continents, PFGE would have suggested they were identical, she says.
So Julie Segre of the National Human Genome Research Institute and her colleagues, who were part of a research team at the hospital, decided to sequence the genomes of the strains. "This was some of the most interesting work I've ever done in my life," says Segre. "We were in a real crisis here, trying to figure out what was going on."
Tracing the spread
The infection spread to 17 people at the rate of about one new case per week. Six patients died directly as a result. But the sequencing data – which showed up precise differences between instances of infection, down to single genetic letters in the bacterial genome – allowed hospital staff to work out exactly how it was spreading...
---
  ...read more at

---