Summary:
A Slovenian research organization has developed a new series of plasmids for advanced genetic modification of lactic acid bacterium Lactococcus lactis. The method is useful in the dairy industry as a cell factory and as a host for recombinant protein expression. Partners are sought in industry and academia in biotechnology for technical and research cooperation agreements.
Reference: TOSI20200608001
Country: Slovenia
Submitted: 7. 8. 2020
Keywords
Technology: Cellular and Molecular Biology; Enzyme Technology; Synthetic Biology; Microbiology; Bioprocesses
Market: Industrial genetic engineering applications; Medical genetic engineering applications; Cellular and Molecular Biology; Enzymology/Protein Engineering/Fermentation; Drug delivery and other equipment
NACE: Research and experimental development on biotechnology; Other research and experimental development on natural sciences and engineering; Tertiary education; Other human health activities
---
Technologické nabídky a poptávky zpracovává BIC Plzeň, partner sítě Enterprise Europe Network.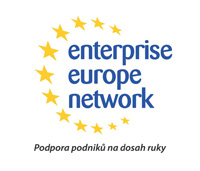 ---