Summary:
An Italian research centre, through its team of food microbiology, has developed  successful protocols to increase the shelf-life and safety of fresh products through the addition of selected microbial cultures able to avoid or reduce the proliferation of pathogens and spoilage microflora. They are looking for food industries interested in a technical cooperation or manufacturing agreement and fo research laboratory interested to take part in the project through a research cooperation agreement.
Reference: TOIT20180629001
Country: Italy
Submitted: 29. 10. 2018
Keywords
Technology: Microbiology, Fermentation, Food Processing, Food Technology, Safe production methods
Market: General food products, Industrial Services, Agriculture, Forestry, Fishing, Animal Husbandry & Related Products
NACE: Processing and preserving of meat, Processing and preserving of potatoes, Manufacture of other food products n.e.c., Tertiary education, Activities of business and employers membership organisations
---
Technologické nabídky a poptávky zpracovává BIC Plzeň, partner sítě Enterprise Europe Network.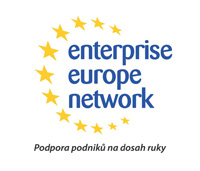 ---