Scientists from The Scripps Research Institute and the US Army's Medical Research Institute of Infectious Diseases have isolated and analyzed an antibody that neutralizes Sudan virus, a major species of ebolavirus and one of the most dangerous human pathogens.

"We suspect that we've found a key spot for neutralizing ebolaviruses," said Scripps Research Associate Professor Erica Ollmann Saphire, who led the study with US Army virologist John M. Dye.
The new findings, which were reported November 20, 2011, in an advance online edition of Nature Structural & Molecular Biology, show the antibody attaches to Sudan virus in a way that links two segments of its coat protein, reducing their freedom of movement and severely hindering the virus's ability to infect cells. The protein-linking strategy appears to be the same as that used by a previously discovered neutralizing antibody against the best-known ebolavirus species, Ebola-Zaire. The new study suggests that this may be the best way for vaccines and antibody-based therapies to stop ebolaviruses.
Deadly Outbreaks
Ebolaviruses first drew the attention of the medical world with simultaneous deadly outbreaks in 1976 in the nations of Sudan and Zaire (currently known as the Democratic Republic of the Congo). These two outbreaks were caused by the two major viruses: Ebola-Sudan and Ebola-Zaire, and early field studies showed that sera from patients that survived one virus could not help patients infected with the other. Both viruses persist in animal hosts-probably bats-and when they spread to humans, typically cause severe hemorrhagic fevers, killing up to 90 percent of people they sicken. Although not as contagious as influenza or measles, ebolaviruses can be transmitted in bodily fluids including exhaled airborne droplets, and scientists who study these viruses are generally required to use special "Biosafety Level 4" facilities. The US government regards the ebolaviruses as a potential bioterror threat...
---
...the whole article you can find on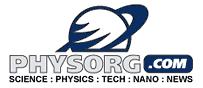 ---