Summary:
A German research institute develops thin polymer coatings to provide surfaces with a variety of functionalities for multiple applications. Antibacterial or drug releasing activity can be addressed as well as friction reduction or water repellency. Application fields are medical devices in long-term or short-term body contact (e.g. vascular implants, wound dressings or other surfaces). The institute is looking for technical cooperation agreements or research cooperations.
Reference: TODE20180327001
Country: Germany
Submitted: 11. 9. 2018
Keywords
Technology: Medical Technology / Biomedical Engineering, Medical Biomaterials, Biopolymers
Market: Surgical implants, Drug delivery and other equipment
NACE: Research and experimental development on biotechnology
---
Technologické nabídky a poptávky zpracovává BIC Plzeň, partner sítě Enterprise Europe Network.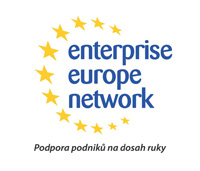 ---