Summary:
A Swedish SME has developed a novel approach for antibacterial protection of invasive and noninvasive medical devices. The antimicrobial technology is available for polymer products applied in the urinary tract, the respiratory tract and the bloodstream. Coating of other materials is under development.
The SME is looking for partners, typically manufacturers of medical devices, interested in a licensing agreement or research cooperation agreement. Target countries are Europe and USA.
Reference: TOSE20190815001
Country: Sweden
Submitted: 23. 12. 2019
Keywords
Technology: Plastics, Polymers; Dentistry / Odontology, Stomatology; Medical Technology / Biomedical Engineering; Surgery
Market: Electromedical and medical equipment; Rescue and emergency equipment; Medical instruments; Diagnostic equipment; Surgical instrumentation and equipment
NACE: Manufacture of medical and dental instruments and supplies
---
Technologické nabídky a poptávky zpracovává BIC Plzeň, partner sítě Enterprise Europe Network.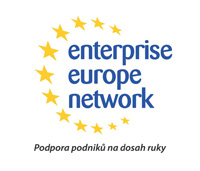 ---